As a parent, you're probably familiar with the incredible drive for independence that toddlers develop. It's a beautiful yet challenging phase, and finding tools to support it is essential. That's where the Montoddler Foldable Learning Tower enters the picture, and let me tell you, it's been a game changer in our household.
The Unboxing Experience
From the moment I unboxed this learning tower, I could sense the quality. It arrived in pristine condition, and the assembly was a breeze. What impressed me most was the use of natural wood – a Montessori principle that aligns perfectly with our parenting philosophy.
A Safe Step to the World
Once assembled, this tower stood tall and sturdy. The safety rails provided peace of mind as my toddler eagerly climbed up. Adjusting the height was a cinch, ensuring it grows with my child. It's a safe step that brings my little one to counter height, allowing her to explore the world of cooking and cleaning alongside us.
Foldability for Space-Savvy Parents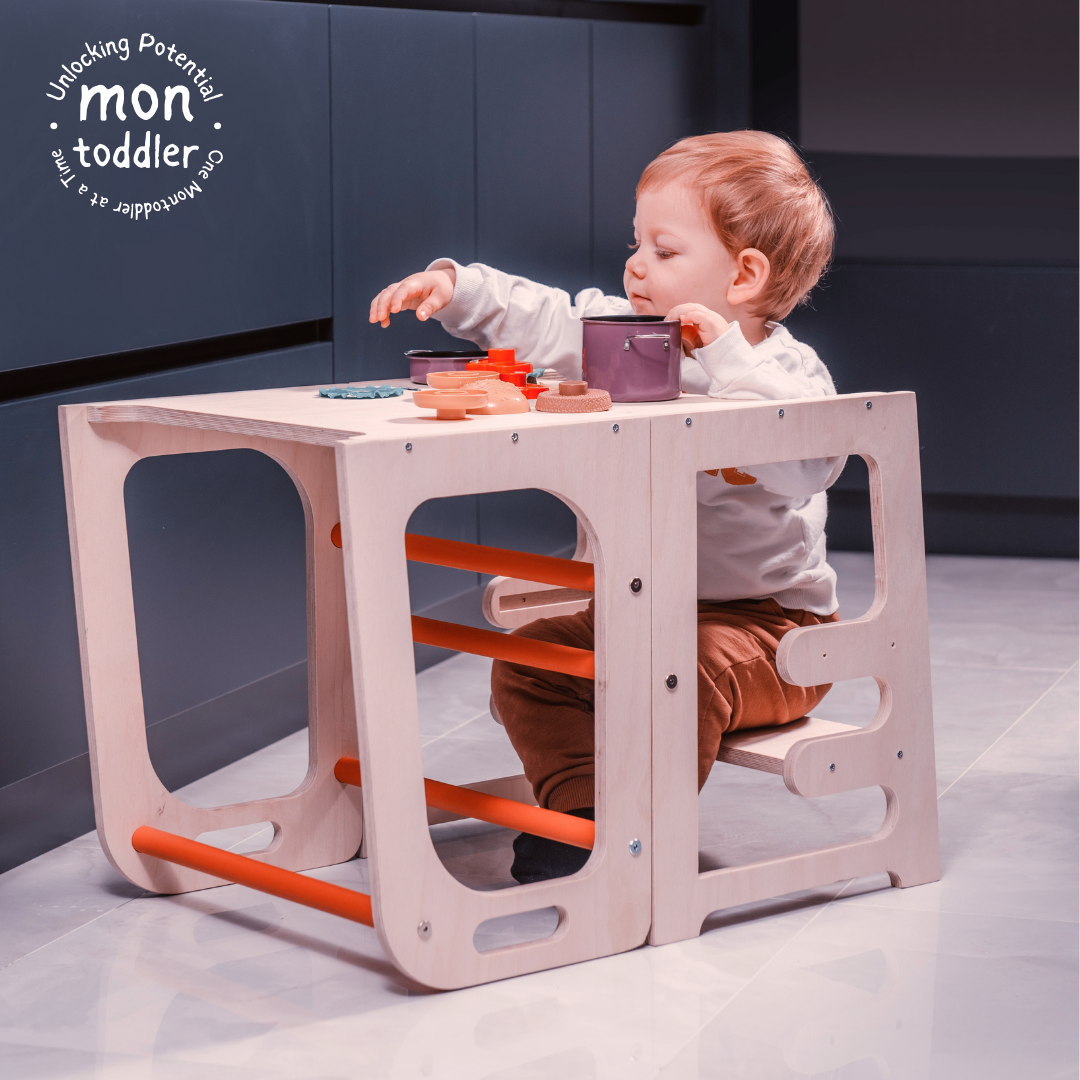 One of the standout features of the Montoddler Learning Tower is its foldability. Living in a small space, we appreciate items that can be stowed away when not in use. This tower collapses easily, making it a practical addition to any home.
Moments That Matter
But beyond its functionality, the Montoddler Learning Tower has created some of the most heartwarming moments in our kitchen. Seeing my toddler's eyes light up as she stirs her pancake batter or helps wash fruits is priceless. It's more than just a piece of furniture; it's a gateway to shared memories and life skills.
My Opinion
In our journey of toddlerhood, the Montoddler Foldable Learning Tower has been an invaluable ally. It's a beautifully crafted, safe, and space-saving solution that encourages independence in the most delightful way. If you're a parent looking to nurture your child's independence while creating cherished moments together, I wholeheartedly recommend the Montoddler Learning Tower. It's a true game changer.