As parents, we're always on the lookout for products that can enhance our children's development and make learning fun. That's why I was thrilled to discover the PlayWilder Foldable Learning Tower. In this in-depth review, I'll share my experiences with this fantastic learning tool and why I believe it's a game-changer for kids' education.
The Journey to PlayWilder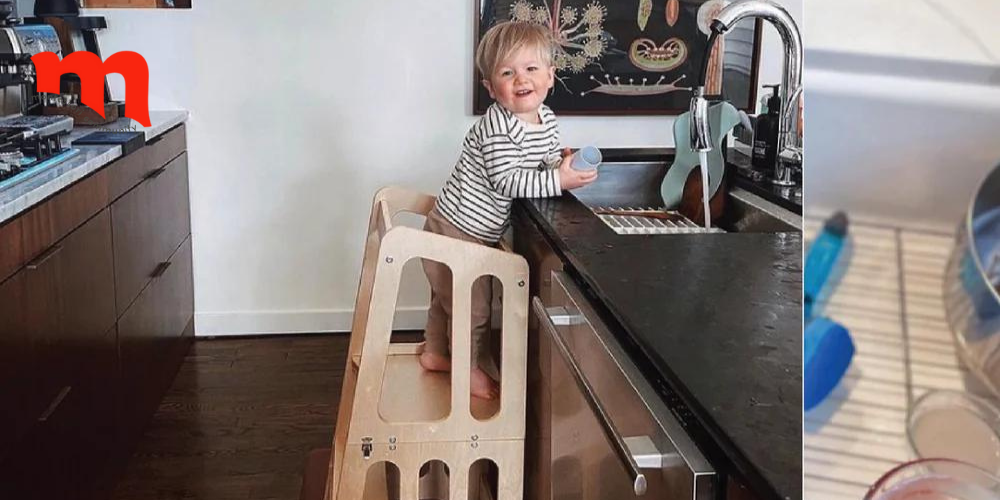 Before diving into the specifics of the Foldable Learning Tower, let me give you a glimpse of the company behind it. PlayWilder, founded by a dedicated father named Sullivan Wilder, embodies the spirit of creativity and innovation. Sullivan's journey began with a different venture – providing photo booths for events. This entrepreneurial spirit eventually led him to the world of manufacturing cool products.
After the birth of his son, also named Sullivan, the vision for PlayWilder crystalized. Sullivan Sr. wanted to create toys that not only entertained but also stimulated his son's brain and helped him develop essential skills. This desire led him to dive deep into childhood brain development, explore innovative ideas, and invest in the necessary tools to bring those ideas to life.
Craftsmanship Meets Affordability
One of the standout features of PlayWilder products, including the Foldable Learning Tower, is the exceptional craftsmanship. Sullivan Wilder's background in manufacturing and his commitment to quality shine through in every piece. When you invest in a PlayWilder product, you're investing in something that's built to last.
What's truly remarkable is that PlayWilder manages to offer this level of craftsmanship at an affordable price point. In a market flooded with plastic, disposable toys, PlayWilder's commitment to quality stands out. As parents, we understand the importance of providing our children with the best tools for learning and play, and PlayWilder delivers on that front.
The PlayWilder Foldable Learning Tower in Action
Now, let's talk about the star of the show: the PlayWilder Foldable Learning Tower. As soon as I unboxed it, I was impressed by the build quality. It's sturdy and feels incredibly safe for my child to use. Assembly was a breeze, and the tower folds easily for storage, a feature that sets it apart from traditional learning towers.
The tower is designed to be the perfect height for little ones, allowing them to reach countertops and tables safely. Whether they're helping with meal prep, crafting, or simply observing the world from a higher vantage point, the Foldable Learning Tower encourages independence and creativity. It's like a front-row seat to learning and exploration.
Learning Through Play
One of the core principles of Montessori education is learning through hands-on experience, and the Foldable Learning Tower aligns perfectly with this philosophy. It's not just a piece of furniture; it's a tool that fosters independence and a love for learning. I've seen my child's confidence grow as they use the tower to engage in various activities.
A Versatile Addition to Any Home
The PlayWilder Foldable Learning Tower isn't limited to the kitchen. Its versatility means it can be used in multiple rooms and for various purposes. From assisting in the bathroom to becoming an art station in the playroom, this tower adapts to your child's needs.
Safety First
I can't emphasize enough how secure and stable this tower is. As a parent, safety is a top priority, and the Foldable Learning Tower provides peace of mind. The non-slip steps, enclosed sides, and durable construction ensure that your child can explore confidently.
A Must-Have for Every Parent
The PlayWilder Foldable Learning Tower has become an invaluable addition to our home. It's a tool for learning, a source of endless entertainment, and a testament to PlayWilder's commitment to quality and affordability. If you're looking to empower your child with independence and a love for learning, I wholeheartedly recommend the PlayWilder Foldable Learning Tower. It's a game-changer, and I'm excited to see how it continues to enrich my child's development.